IMAGES by Terry Lewis

A high quality Portrait Photography Studio for anyone who desires fine portraiture. We travel anywhere and are based out of Nacogdoches, TX or you can travel to us. Our town is the oldest town in Texas, located in deep east Texas about 130 miles north of Houston. We have been in business in Nacogdoches over 25 years and in professional photography since 1967. This web site is meant to show a few samples of our work. Although the web is a great showcase and media it can not show the very high quality in the finished portraits that we deliver to our clients nor can it show the service that we provide. That service includes the creation of your portrait, the caring and love that is put into your portrait, and the caring and love we have for our customers. Quality starts with the heart and we put our hearts into our work.
Please remember:
When Love and Skill are Combined Expect a Masterpiece.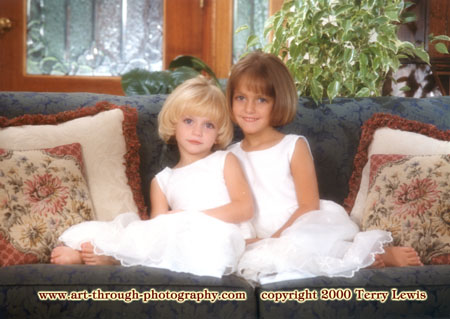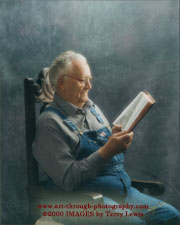 Click on above portrait to see larger size.

Copyright Statement

All images ©Terry Lewis. All rights reserved. No form of reproduction of an image, including copying or saving of digital image files, or the alteration or manipulation of said image files, or the reproduction, alteration or manipulation of prints, is authorized unless accompanied by a written sales invoice issued by Terry Lewis granting specific usage rights for an agreed fee. All images and documents displayed on this Site (http://www.art-through-photography.com and http://imagesbyterrylewis.com) are copyrighted by Terry Lewis and may not be legally reproduced without prior written authorization from the photographer beyond the screen you are currently viewing. The photographs are not freeware. THIS IS OUR SOLE MEANS OF EARNING A LIVING. WE HAVE DIGITAL TRACKING INFO EMBEDDED IN EACH PHOTOGRAPH. For information regarding commercial or personal uses, please contact Terry Lewis at or (936) 569-6959.

contact us at:

IMAGES by Terry Lewis

P.O. Box 632766

Nacogdoches, TX 75963

Telephone

936-569-6959

e-mail

We would be happy to talk to you. If you would like to contact us, WE WOULD PREFER YOU GIVE US A CALL or send snail mail to us. Please note that with all of the email spam that we get it sometimes takes a long time to check our email. Right now we get approximately 1500 to 2000 spam emails a week and my anti-spam software sometimes deletes good mail (false positives). We will and do check our email, but it seems not as reliable. It takes us many hours a week to check email, which would be better used to produce your portraits.

Send email to:

imagesbytl(at)cox.net

Copy and paste in your email program, then replace the "(at)" with the @ symbol

In the subject line please put in all Caps the word:

PORTRAIT

We are sorry for the extra trouble emailing us, but we must do this to fight the spam email.